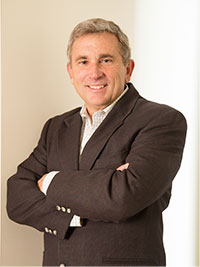 Operating Partner
414-807-1632
Scott Hoffman is an independent consultant that has been providing his expert advice to Baird Capital since 2014. He works with our Products team, providing strategic advice to the General Partner of the partnerships, assists with our evaluation of investment opportunities and works with our team to build value within the existing portfolio. In addition, in select situations, Scott may be engaged directly by portfolio companies in Board roles and/or as a direct consultant to those companies. Scott currently sits on the board of SloanLED and Kason Corporation.
A veteran executive with nearly thirty years of experience in the Global Manufacturing sector, Hoffman most recently served as President of Global Workplace Safety at Brady Corporation. Leading up to that, he held several executive management roles at the company, including Vice President of Sales and Marketing, Vice President of Global Power and Communications and Global Die Cut Operations, Senior Vice President-Americas, and Vice President of Corporate Strategy and Business Development.
Scott holds a Bachelor's of Business Administration degree from the University of Wisconsin. He is a member of the Manufacturing Alliance for Productivity and Innovation, the Wisconsin Chapter of the Association for Corporate Growth and the Wauwatosa High School Scholarship Board.
Connect with me on LinkedIn: