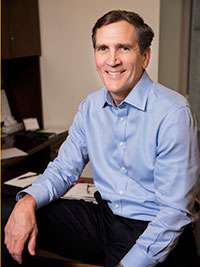 Operating Partner
414-248-0833
Richard Neff is an independent consultant that has been providing his expert advice to Baird Capital since 2015. He works with our Technology and Healthcare Services teams, providing strategic advice to the General Partner of the partnerships, assists with our evaluation of investment opportunities and works with our team to build value within the existing portfolio. In addition, in select situations, Richard may be engaged directly by portfolio companies in Board roles and/or as a direct consultant to those companies.
A veteran executive with nearly thirty years of experience with GE, Richard most recently served as Vice President & General Manager of GE Healthcare's $2.3 billion Hospital Services business. During the course of his career at GE he has held multiple roles across the company's global footprint. His previous experience includes, but is not limited to, roles as CEO of the Specialty Finance Group of GE Capital Global Banking in London, COO and CEO of GE Capital Global Banking in Southeast Asia, and CEO of GE Money Bank in Switzerland.
Richard holds an MBA from Columbia University Graduate School of Business and bachelor's degree from Rutgers College.
Connect with me on LinkedIn: