Baird Capital's Michael Liang Examines Opportunities by Subsector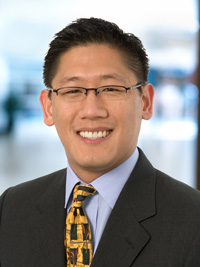 Michael Liang
Partner
Baird Capital

More from Michael Liang on Healthcare:

The medical devices subsector has arguably faced more challenges than any other over the past few years, and recent investment activity within this space is reflective of that reality. Fear and frustration over the irrationality and inconsistency of the FDA or the vagaries of government and private payor systems have led some venture investors to reduce or cease deployment of capital within the medical device sector. That said, with proper capital and experience investing in the sector, we believe the supply-demand curve may be tipping in favor of investors who remain – and that they will encounter more deal opportunities than in prior years. There has been much fanfare concerning the arrival of molecular diagnostics and personalized medicine over the past decade. However, we believe the number of companies that would be considered a success in this subsector to date is still relatively small. Many initial business models were one-product companies that raised too much capital too fast, without fully factoring in clinical utility and potential economic benefits to the healthcare system until they were already too far along.


As with any developing market, it takes time for the right business models to take shape, and we expect the lessons learned over the past few years will lead to more diagnostic companies that fit a more disciplined investment model.


Meanwhile, tools companies continue to develop essential equipment, software, kits and reagents that service the pharmaceutical, biotechnology, agricultural, academic and government research communities. Better innovation is a common need across biotech and pharmaceuticals, and successful tools companies will be expected to help drive innovative research.

Healthcare Services and Healthcare Information Technology (HCIT)
With so much change occurring across the Healthcare sector, new ways are inevitably needed to do business. This has and should continue to lead to the creation of new and innovative business models. We have already seen the early stages of this evolution in the United States with the growth of companies focused on healthcare exchanges, new healthcare insurance models and others trying to eliminate the nearly $3.6 trillion in "wasteful healthcare spending" identified by Thomson Reuters in a June 2010 report.

We are also seeing a drive to consumer-led healthcare and, in particular, active disease management for asthma, obesity, diabetes and other common conditions. Businesses that lead to better medical compliance or disease detection before progression to a chronic state can become quite successful.

Also, increasing connectivity and integration of previously disparate elements of the medical system should continue to transform healthcare IT. Electronic medical records are at the forefront of this connectivity and integration, but we expect to see continued evolution of these technologies and, importantly, algorithms that will combine the huge amounts of data now available into "useful" packages of information. Such utility could benefit patients, providers and/or payors.

Where We Won't Be Investing
Though some of Baird Capital's investments across healthcare services and tools and diagnostics will touch pharmaceuticals and biotech as partners and potential buyers, in general these are areas where Baird Capital typically avoids direct investment. There may well be attractive opportunities in these areas; however, they are not among our areas of focused expertise and – in our view – the upfront risks outweigh the potential rewards.

Across all of our core subsectors, we avoid companies that may have excellent technologies but will ultimately drive higher costs to the healthcare system or require large capital expenditures from a hospital. We simply don't believe the economic status of our healthcare industry will allow for the adoption of such technologies, even if a compelling argument can be made for their effectiveness.

Common Themes
While the technologies, business models and end markets of each investment may vary, there are some fundamental evaluation criteria for potential venture investments that can help guide a discerning eye.

Industries with large, established markets where technology, regulation or customer sentiment is changing dramatically can be particularly attractive because such change can create opportunities for new entrants to better address unmet market needs. Within those industries, the key is to find companies whose products or services have the potential to disrupt or transform markets through business model innovation, technology enablement or major technical advancements.

Of course what a company does is only part of what determines its probability of success. The quality of a company's management team is a critical factor, and identifying the strengths and weaknesses of management should be a part of any investor's due diligence. At the end of the day it is essential for the company and its investors to be on the same page in terms of what successful growth will look like and the most efficient ways to achieve it.