How Technology is Reshaping the Future of Medicine
While it is true that healthcare has made astonishing advances over the years, the overall packaging and delivery of care is still often inefficient, ineffective, and consumer unfriendly - medical errors represent the eighth leading cause of death in the United States and healthcare costs represent about one-sixth of the U.S. gross domestic product and continue to grow much faster than the economy according to an analysis completed by the Harvard Business Review in 2016.
Healthcare is still in need of transformational change with respect to policy, technology adoption, and management of unsustainably rising healthcare costs. To combat these rising costs, healthcare companies and institutions continue to look for better ways to provide cost efficient, yet high quality care to consumers across the globe.
More so than ever, new technologies are assisting in this shift by creating less expensive and accessible care. Non-invasive monitoring, analytics, artificial intelligence (AI), and other data analytics technologies are merging with traditional healthcare to create "A Convergence of Biology & Technology" within life science innovation. Life science companies now have an opportunity to create new business models and pivot from stand-alone product developers to solution providers.
While opportunities abound in the consumer health, health system, medical technology, and healthcare IT, making the right choices in this space requires scrutiny and active management of venture investments within healthcare.
Indeed, a great deal of money has been deployed in the search for solutions. According to an analysis completed by Silicon Valley Bank, U.S. healthcare venture fundraising set a record in 2017, reaching $9.1 billion – a 26% increase over 2016, surpassing the 2015 record of $7.5 billion. The increase started in 2014 when fundraising jumped 50% over the previous year and we believe it has led to a large pool of capital available to invest in venture-backed companies.
One key result of this increased interest in healthcare investing has been the emergence of nontraditional investors and acquirers. With the convergence of healthcare and technology, we are now seeing consumer health, health system, medical technology, and pharmaceutical sector participants pursuing strategic investments as potential lead-ins to future M&A transactions, including large tech companies, such as Google, Amazon, Apple, and Samsung. In 2017, over 20% of Healthcare investments were led by or included significant investments from corporate venture groups, a nearly 60% increase over 2016.
Macro Factors Driving Convergence Investment
In particular in the U.S., the current macro economic dynamics of healthcare delivery place healthcare and medical technology ("medtech") venture investing in a unique spotlight. At Baird Capital, we believe this convergence is leading to scientific achievements at a record pace and creating a transformative opportunity within healthcare for innovation. Aging populations: Life expectancy is expected to increase from 73 to 74.1 years. The number of people aged over 65 is expected to increase to more than 656 million, or 11.5% of the total population.1

Increase in Chronic Diseases: Rapid urbanization, sedentary lifestyles, changing diets, and rising obesity levels are fueling an increase in chronic diseases—most prominently, cancer, heart disease, and diabetes—even in developing markets.2

Maximizing Alpha, Minimizing Risk
Our deep market perspectives, access to deal flow and strategic relationships across these subsectors are ideally suited to separating the wheat from the chaff. We focus on the segments of healthcare where innovation is not only most urgent, but highly provable to regulators worldwide. Using these insights, we focus on three healthcare subsectors:
Medical Devices-- Investing in exponential technologies to reduce health system costs, increase patient access, and improve care quality.
Diagnostics (Dx) & Tools--Investing in tools to harness health care data and provide the transformational insights that personalized medicine requires.
Healthcare Information Technology (HCIT) & Services--Advanced digital and cognitive technologies that mine vast amounts of data to produce clinical efficiencies and operational insights.
In the coming months and years, we believe the convergence of biology and technology will lead to scientific breakthroughs at a record pace and create a transformative opportunity within healthcare for innovation. For investors, the best way to take advantage of these opportunities is to get in at an early stage and entrust the investment decisions to individuals who have the skill, experience, and dedication to separate medical and scientific fact from fiction.
About the Author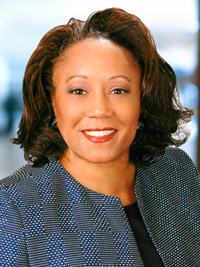 Nicole Walker focuses on early-to-growth stage healthcare investments for Baird Capital's VC team. She also serves on the board of directors for Amphora Medical, Elucent Medical, MI Bioresearch, NeoChord, Inc, NeuMoDx Molecular, and Strata Oncology. Nicole is also a Life Science Council member for Springboard Enterprises, an accelerator program dedicated to building high-growth technology-oriented companies led by women.



1
Deloitte Consulting. US, 2018 Global health care outlook - The evolution of smart health care, page 17.
2
Phaswana-Mafuya, Nancy & Tassiopoulos, Dimitri & Mkhonto, S & Davids, Adlai. (2011). Epidemiology of chronic non-communicable diseases in low and middle income countries - a review. Non-Communicable Diseases (NCDs) in Developing Countries. 1-38.
3
Abutaleb, Yasmeen
. U.S. healthcare spending to climb 5.3 percent in 2018,
Reuters, February 14, 2018.