The Beginnings of a Global B2B Circular Economy Boom
Industrial Technology & Solutions Insights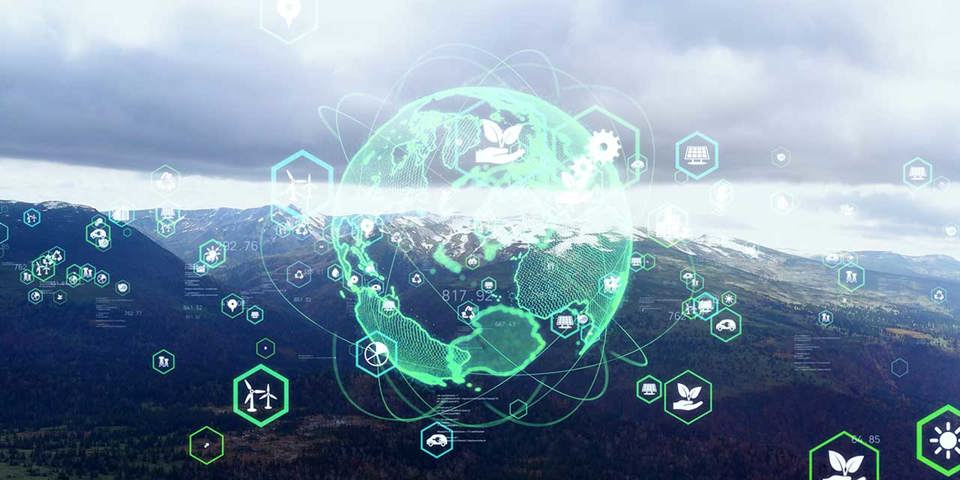 By Jubril Ayanbunmi | Investment Associate – Global Private Equity at Baird Capital
Since the turn of the millennium, consumer attitudes worldwide have changed immeasurably. Successive generations of scientists, pressure groups and politicians – each louder and more informed than the last – have prompted greater awareness of the increased means to manage the ecological impacts of our everyday lives.
Given the pace of these changes, it is now hard to imagine a time before we each had our designated drawer brimming with plastic shop bags or a mandate from the local authority to sort our household waste into an ever-increasing number of categories.
Indeed, reflecting themes of sustainability, environmentalism, and the principles of the "circular economy" in business has now become core to the ambitions, marketing and success of many B2C companies, especially those that cater to millennials or Generation Z.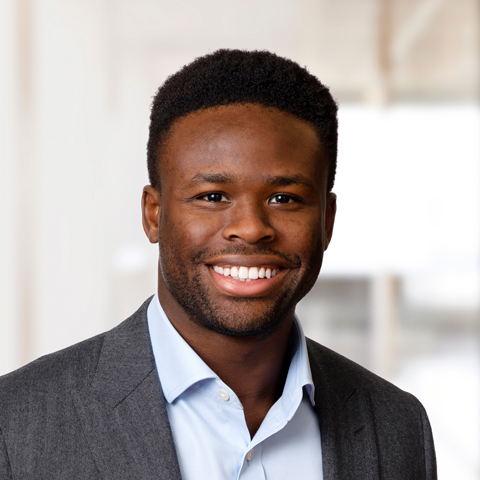 Jubril Ayanbunmi
Investment Manager
This is particularly obvious in areas like the second-hand apparel sector, which had an estimated global market value of $27 billion in 2020. This value is set to nearly double by 2023 and reach $77 billion in 2025. This rate of growth, underpinned by younger customers, outpaces that of the wider apparel market.
Meeting these generations' demands while also dedicating resources to tackling previously overlooked negative externalities, such as textile or electronic waste, is an increasingly prevalent route to business success. This approach has certainly piqued forward-thinking investors' interest and has propelled companies like Vinted and BackMarket in the U.K., or thredUP in the U.S., to multi-billion-dollar valuations, with their respective missions to take on the 92 million tonnes of textile waste created each year and the toxic legacy of our old electronics.
In the B2B sector, despite less pressure from eco-conscious consumers, the process of embracing these themes and principles is still gathering pace. Those B2B operators that are ahead of the curve and are meaningfully incorporating circular principles into their work are starting to be recognised by investors as having good business sense and an approach more likely to deliver cycle-resilient value over the long-term.
An emerging trend
Until very recently, the consensus was that our world would become more interconnected and that our global institutions would lead shared challenges with a common approach; Instead, and across various crises, we've witnessed the orthodoxy of multilateralism and globalisation fall out of favour in place of an emerging trend: deglobalisation. Unfortunately, the impacts of this newfound trend are set to become more acute. For many businesses, this means a stretching of supply chains, volatile commodity prices, new tariffs and trade barriers, and smaller addressable markets. This translates into higher business costs.
However, this bearish perspective does not apply to all companies equally. Certain operators that embrace circular economy principles and shun complex supply chains demonstrate remarkable resilience to the adverse conditions generated by deglobalisation. This is something discerning private investors are increasingly focusing on as they seek to identify high-potential companies primed for their next phase of growth.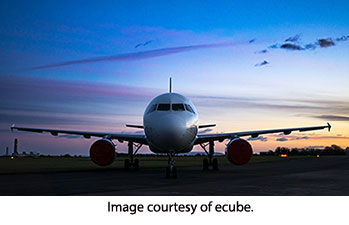 ecube, a current Baird Capital portfolio company, is a prime example of a company poised to excel in a complex economic context. From its headquarters in St Athan, Wales, the company leads the way in addressing the global issue of responsibly managing aircraft end-of-life. Its innovative approach to aircraft disassembly and upcycling results in the recycling of at least 93% of an end-of-life aircraft, ensuring precious metals such as aluminium, titanium, steel and other serviceable materials and components can re-enter the supply chain. Having centred their business on circular economy principles, ecube has identified value in what others would have thrown away. They have marshalled the necessary expertise to unlock that value, which consistently delivers across cycles.
Fundamentally, the circular economy is all about using raw materials and products more efficiently. Typically, this resource-efficient approach is motivated by concern for the environment or cost.
However, embracing these principles can also be prompted by an absence or deficiency of a certain resource. Whether that's semiconductors or toilet paper in the early days of the pandemic, we do not like to admit how vulnerable our entire system is to these unexpected shocks or the problem of a ship running aground in a sea lane.
Certain B2B operators have recognised value in supporting other companies in the pursuit of resourcefulness. They have designed their businesses to enable others to adopt asset-light models and significantly reduce capital expenditure.
Such operators include those employing a rental or a platform-as-a-service business model; These companies improve the utilisation of expensive capital assets amongst users and therefore reduce the consumption of raw materials holistically. In turn this curtails the air, soil and water pollution associated with the production of capital goods.
Aided by emerging technologies, there are increasing opportunities across our economy to drive further value from the more effective and efficient use of capital-intensive assets.
Our global private equity portfolio company Subsea Technology & Rentals ("STR") caters to the offshore wind industry's need for mission-critical specialist equipment to enable subsea inspection, surveying and maintenance of offshore structures. Some of this equipment is only required infrequently, and thus could be a poor investment to buy and continuously maintain by the end user, especially if it's likely to be superseded by more advanced equipment before it is next used.
STR's business proposition enables its customers to reduce their own capital expenditure requirements through supply of bundled offerings of subsea survey equipment along with the required technical support, calibration and maintenance of equipment to ensure optimal performance in the field. This once-small U.K. business now serves its customers globally from its locations in the UK, USA, Australia and Singapore and has a promising future ahead as global investment in offshore renewable energy and energy security soars.
Conclusion
Awareness of and focus on B2B companies embracing circular economy principles is set to grow meaningfully as the combination of ecological and geopolitical pressures on our economy increases. Although it's very likely that B2C companies, prompted by consumer pressure, will continue to face more scrutiny than B2B operators on sustainability, this will not be the case forever.
Sitting on record levels of dry powder, private investors are watching as the most innovative and entrepreneurial businesses embrace circular economy principles while simultaneously delivering value and benefits over the long term to not only shareholders but also to broader stakeholders.
Thanks to their more attractive financial profiles, these businesses already benefit from more favourable valuations and deliver cycle-resilient value over the long-term.
Baird Capital's Industrial Technology & Solutions team sees significant potential to invest in circular economy-embracing B2B businesses. To learn more about the investment team or to share more about your company, please click here.
---
Jubril Ayanbunmi serves as Investment Manager in Baird Capital's Global Private Equity team, focusing on sourcing investment opportunities, deal execution and portfolio management. He is a Chartered Accountant and holds a First-Class Honours degree in Mathematics with Economics from the University of Southampton.
Baird Capital Partners Europe Limited is authorised and regulated by the Financial Conduct Authority. ecube and Subsea Technology & Rentals are Baird Capital portfolio companies held via Baird Capital's Global Fund II, which seeks to make buyout and growth equity investments of $15 million to $40 million in Technology & Services and Industrial Technology & Solutions sectors in the U.S., U.K. and Asia.
Sources:
https://www.statista.com/statistics/826162/apparel-resale-market-value-worldwide/
https://www.statista.com/forecasts/821415/value-of-the-global-apparel-market