Baird Capital Invests in Aura Futures, A Leading Provider Of Workspace Technology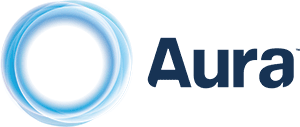 LONDON, 18 March, 2020 – Baird Capital, the direct investment arm of Baird, announced today that it has invested in Aura Futures ("Aura"), a leading provider of workspace technology solutions to mid to large-size enterprises. Baird Capital Partner Andrew Ferguson and Director Michael Holgate will both join the Aura board of directors. Financial details of the transaction were not disclosed.
Aura was conceived and will be managed by a team with extensive experience in the sector. The team is led by Alpesh Unalkat, Aura CEO, who most recently ran Capita's workplace technology business.
Aura initially brings together two independent businesses simultaneously, Karlson and Intevi, which together form the core platform of the group. Karlson, headquartered in London, provides managed print, workflow and document management solutions to mid to large-scale enterprises. Headquartered in Hampshire, Intevi delivers digital signage, AV and a range of workspace technologies to enterprise clients across more than 60 countries around the world.
Alongside Unalkat and his team, the management teams from Karlson and Intevi are remaining with the business and will join the Aura operating board.
"We are delighted to make this investment and partner with the Aura team to help them build a leading provider in the workspace technology market. Alpesh and his team have a track record of delivering innovative solutions in a market that increasingly demands a value-added approach. Karlson and Intevi provide Aura with an established and successful platform from which to build and we look forward to adding further companies to Aura in the near future," said Andrew Ferguson, Baird Capital Partner.
Alpesh Unalkat commented: "In Baird Capital we found an investment partner who really bought into our vision for Aura, to build the leading provider of technologies for future workspaces. They quickly understood the opportunity and have been very supportive of us in the acquisitions of Karlson and Intevi. We look forward to continuing to work with Andrew, Michael and the team as we build Aura."
About Aura
Aura is a leading consultancy and technology provider specialising in, and bringing together: workspace design, collaboration solutions, workflow and management print services, digital media services and transformation management. The company operates across six offices globally, servicing 300 large clients in over 60 countries. www.aurafutures.com
About Baird Capital
Baird Capital makes venture capital, growth equity and private equity investments in strategically targeted sectors around the world. Having invested in more than 300 companies over its history, Baird Capital partners with entrepreneurs and, leveraging its executive networks, strives to build exceptional companies. Baird Capital provides operational support to its portfolio companies through teams on the ground in the United States, Europe and Asia, a proactive portfolio operations team and a deep network of relationships, which together strive to deliver enhanced shareholder value. Baird Capital is the direct private investment arm of Robert W. Baird & Co. For more information, please visit BairdCapital.com.
Baird Capital Partners Europe Limited is authorised and regulated in the United Kingdom by the Financial Conduct Authority.