Baird Capital – Opportunities on the Horizon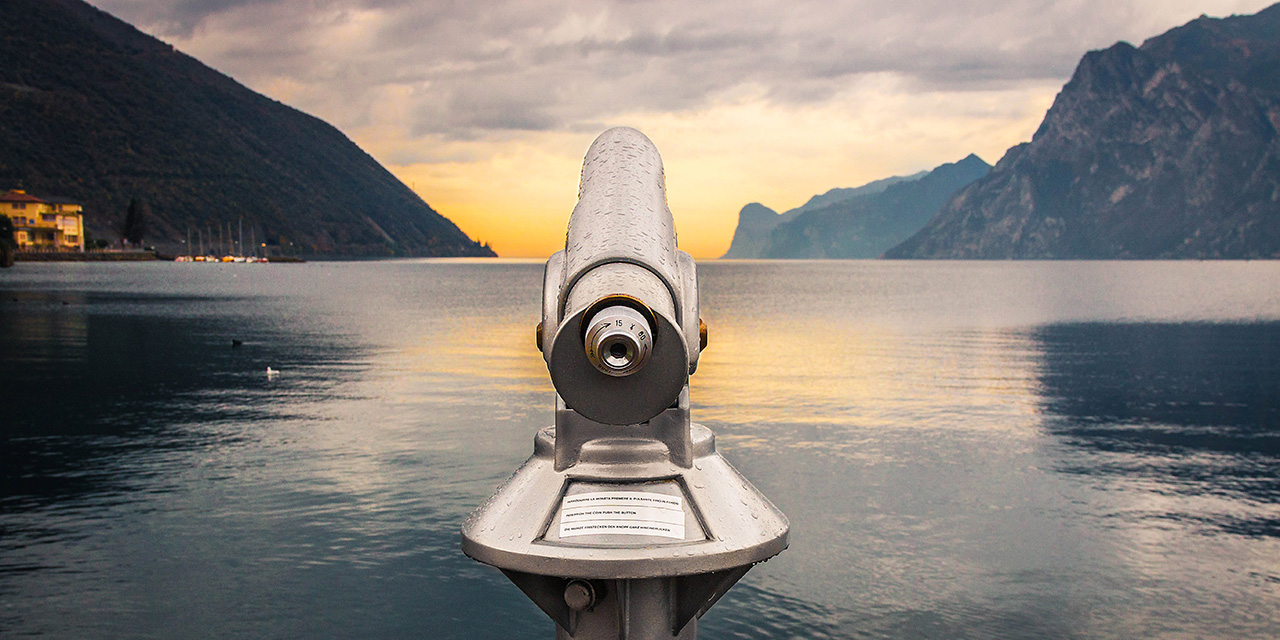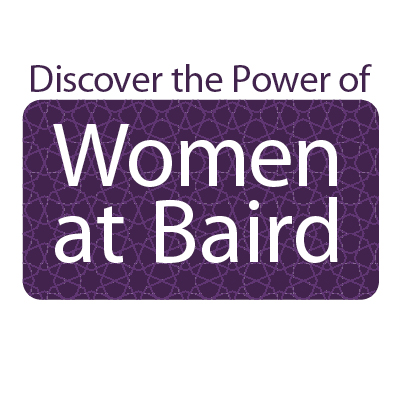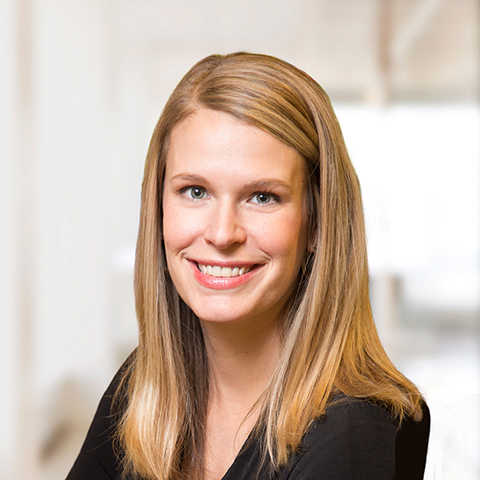 JOANNA ARRAS

PARTNER
VENTURE CAPITAL
When I think about the year ahead, one word comes to mind: opportunity.
We are digging deep into the thesis of finding the best possible companies to partner with, and we're lucky that we have some fantastic options in front of us as we continue to deploy capital.
We still face challenges with supply chain issues that continue to be such a disaster. I lead our fund supply chain efforts, and although it would be easy to get discouraged, we actually see tremendous opportunity. It's the perfect time to bring solutions to the table in an industry filled with lots of legacy technology. I think we can all agree that after two-plus years of Covid, this is long-term solution finding, not a temporary fix.
Next, I look at a few of our portfolio companies doing incredible things. Look at GreenLight – they just went public. That is huge, and in my eight years with Baird Capital, I haven't seen anything as unique as their SPAC approach. I am also very proud of SourceDay and their recent Series C announcement; it's a huge step forward for the company, and I'm excited to watch them continue to grow.
Baird Capital is constantly evaluating best practices, and the current market requires flexible exit paths and opportunities. Our current portfolio is rising to the occasion, especially when you look at how the year has started with an IPO, follow-on rounds, strategic interest in multiple portfolio companies, and more. We strive to be the best possible partner to our entrepreneurs and consistently consider every possible exit path, and I don't see that waning anytime soon.
Outside of the office, I am involved with the board of Lyric Opera, and you can imagine how challenging the pandemic has been on them. I'm feeling encouraged about their 2022-23 season being in person. Baird Capital team members are huge supporters of the arts & culture scene here in Chicago, and I can speak on behalf of many of us when we say we are so happy and hopeful to see it return.
---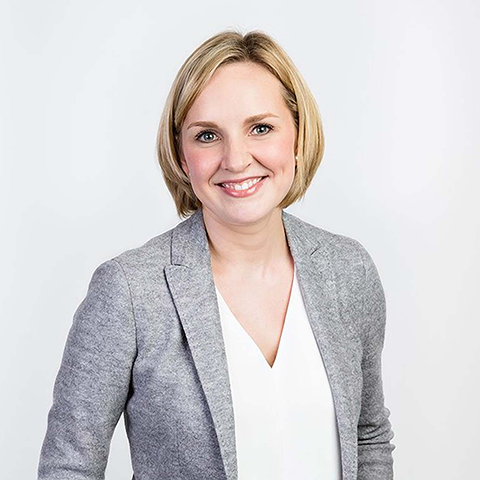 LOUISE KINGSTON
DIRECTOR
GLOBAL PORTFOLIO OPERATIONS
A huge theme for us in 2022 will be data analytics: continuing to work on how we collect and analyze data at the investee company and fund level to predict, measure and manage investment performance.
The technology around data analytics has transformed in the last five years and it's now so much cheaper and easier to use excellent third-party software to collect, store and analyze a company's data points on a much larger scale.
Our technology and industrial services investee companies are all prime candidates to benefit from data analytics, but we see a broad distribution across the data maturity curve when we invest. Many are "digital native" and already very data-driven in their decision-making. Yet, others are earlier in that journey and can see a massive positive impact from implementing systems to collect and manage KPIs around customer acquisition, retention and lifetime value, NPS and operational efficiency.
I'm very proud of Baird Capital's data analytics capabilities. It's core to how we work with our investee companies through our signature hands-on approach in helping them grow and compete in the global marketplace. We're investing in strong in-house expertise and an external expert network to help our investees set up or optimize their cloud data analytics systems. An excellent recent case study is our work with a fast-growing international portfolio company held back by time-consuming and manual KPI reporting, with data spread across multiple disparate systems that didn't integrate. We worked together with the company's management team and a data consultancy partner to scope and implement a new business intelligence platform and series of KPI dashboards. The management team has been extremely positive about the impact of having access to real-time, richer KPIs and trends to plan and manage the business.
In 2022, we want to continue to develop our approach to analytics, and it's exciting to think of the value this will unlock across our portfolio. It also allows us to track our performance as investors better and ensure we continue to provide demonstrably value-added support to our investees.
Lastly, I am delighted to have joined Baird Capital at the start of the year and see tremendous opportunities ahead. I look forward to deepening relationships with my colleagues and the talented leaders associated with our portfolio.
---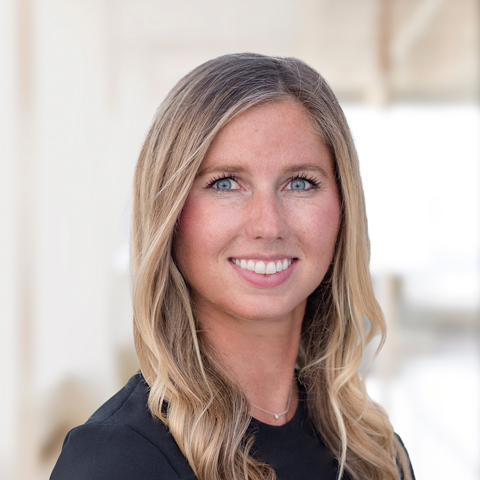 BECCA SCHLAGENHAUF
VICE PRESIDENT
PRIVATE EQUITY
If I'm to forever remember 2020 as "the COVID year," I think 2021 will be remembered as "the busy year." Private equity deal flow was as hot as ever in 2021 and as dynamic as many can remember. Headlines of record-breaking deal volumes and maxed-out investment banks were everywhere, and 2022 appears like it could be shaping up in much of the same way.
While there doesn't seem to be (at this time) a tax-driven or otherwise push to close transactions by year-end, capital levels remain high, and there still appears to be significant dry powder waiting to be deployed. As such, it seems like 2022 will still be a good time to exit investments, which should create opportunities to deploy capital strategically. Multiples seem likely to remain high, making finding the right opportunities that align with our investment strategies and core values increasingly important.
Within my specific sector of U.S. industrial technology and solutions, there are a few areas that I am most excited about:
Companies that have ESG and sustainability angles;
Businesses focused on robotics or process automation;
Warehousing and logistics opportunities that play on the "Amazon effect"; and
Those focused on IoT and telematics, especially businesses that help bring data to parts of the industrial process where it has never been before.
I don't know what 2022 will be remembered for, but I'm ready for whatever it throws at us.
---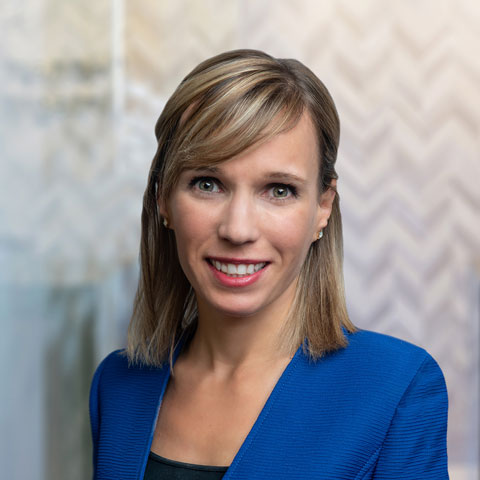 KATIE SCHOEN
VICE PRESIDENT
INVESTOR RELATIONS
I am cautiously hopeful about getting "back to normal" with some aspects of my job, such as in-person meetings with our investors and deal team members. We've loved the ability and flexibility that video conferencing provides, but at the same time, personal relationships are what truly matter, and I've come to appreciate them so much. This approach is indeed the Baird Capital way, and it's what brings me to work every day.
When I think about what else is ahead this year, we see a very crowded market from an investor and a capital partner perspective. More funds are coming to market than ever before, and it's safe to say there's not a lack of capital right now, so the need to continue to break through the noise and showcase our differentiated value proposition is critical. Our global middle-market private equity and mid-country-focused venture capital funds have many benefits, so we need to make sure we're communicating that effectively.
We're also seeing significant interest in the private markets for investors who haven't been in alts before; being able to help and provide them with education, messaging and experience is important to us and certainly an area where I see opportunity.
Within our differentiated strategies, we also are evolving with the market. We see many opportunities within tech & services, specifically with healthcare and industrials evolving and are looking to invest for the future. We will continue to grow our team and build the bench of experience.
2021 was good to us, but it also was a reckoning of culture as we experienced our second full year of limited traveling and working from home. Baird Capital's culture of collaboration is critical with our global team. Hosting a global team offsite or even just having dinner together with Chicago-based colleagues feels really special, and I hope we can continue this momentum and trend in the coming months.