Baird Capital's Schlagenhauf Named a 2022 'Women to Watch' Honoree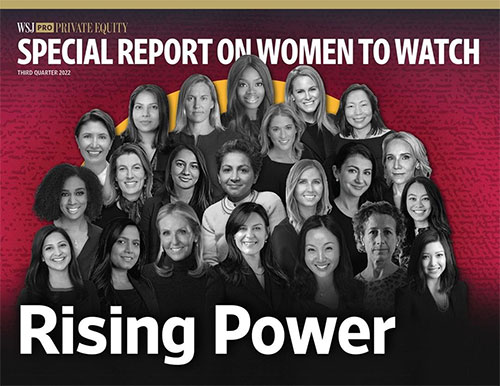 Baird Capital is pleased to announce that Rebecca (Becca) Schlagenhauf, Vice President on the Global Private Equity team, has been named a 2022 "Women to Watch" honoree by The Wall Street Journal Pro: Private Equity.
This annual recognition of the work women are doing in private equity was launched by the publication in 2015, aiming to showcase the expanding breadth and expertise of female talent across the industry. The publication noted that the list of nominees, particularly in the rising star category, has increased yearly as more women pursue careers in this industry. Additionally, they shared that more than 118 firms submitted nominations this year, many in more than one category.
Becca was selected in the "Rising Star" category and commented that a "relentless desire to grow" has helped her thrive in her career thus far.
The publication asked this year's honorees to share career-building advice for other women just starting in the industry. Becca's response and other honorees can be found here: Career Advice From Private Equity's Leading Women (subscription may be required).
On behalf of the entire firm and Women at Baird, congratulations, Becca!