Our Commitment to the Community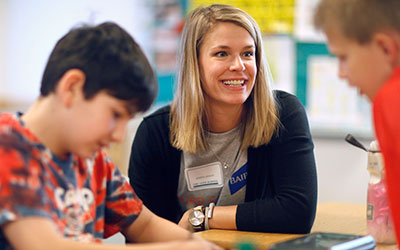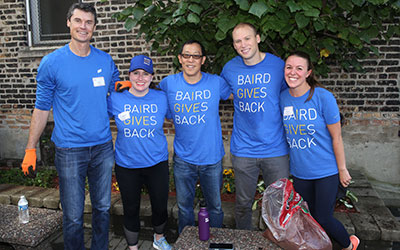 Our Perspective
At Baird Capital, we recognize the importance of active corporate citizenship around the world. Our associates share their time and talents to make a difference in the communities where we live and work.
We are committed to inclusion & diversity for our team, our clients and our communities. We view inclusion & diversity as an ongoing journey – one of shared responsibility, continuous improvement and a focus on progress. This mirrors Baird's firmwide commitment to inclusion & diversity, which stems from a strong culture of integrity, genuine concern for others and respect for the individual.
Supporting Future Leaders
Baird Capital is committed to mentoring and developing students of diverse backgrounds. We're proud to participate in several programs devoted to supporting students' educations and early careers. Through Baird's partnership with the Cristo Rey Network, we offer work-study opportunities to talented high school students from underprivileged backgrounds. We also offer an internship experience to talented first-year MBA students in concert with Baird's MBA leadership development program.
Given Baird Capital's strong investment history in the middle-United States, we value the opportunity to engage with local Native American communities around our portfolio company headquarters. To support this mission, Baird has developed a scholarship program in partnership with Mno-Bmadsen, the non-gaming investment arm of the Pokagon Band of Potawatomi Indians, a tribe based in Michigan and Indiana to support the higher education of young people in this community. To complement this initiative, Baird and Baird Capital offer internship opportunities to scholarship awardees interested in pursuing a career in financial services or business.
Giving Back
Since we opened our doors in 1989, Baird Capital has contributed to communities around the world through active volunteerism and financial support, both from our team and the support of Baird Foundation. We currently support a variety of organizations, such as: