Behind Our Investment: Subsea Technology & Rentals (STR)
A thesis-driven investment
As thematic investors, we are constantly researching markets and industries with long term systemic growth drivers and likely to contain attractive, actionable investment opportunities. One market that has been on our radar for some time is that of offshore wind. The UK has been a global market leader in the deployment of offshore wind farms for several years and over the past few, our investment team met with a number of technology and service providers to the sector, seeking out an opportunity with the right characteristics to be a fit for Baird Capital.
A high-quality buy-in CEO and an opportunity that fit
In 2020, we were approached by an M&A advisor working with an executive seeking to partner with a PE firm to invest in a leading products and services company that primarily services the offshore wind, aquaculture and marine infrastructure markets using clean and sustainable technologies. That executive was none other than Steve Steele, who now serves as CEO of Subsea Technology & Rentals (STR). We had clear alignment from the outset and from there, began to build a relationship, discuss ways of working, potential targets and value-creation opportunities.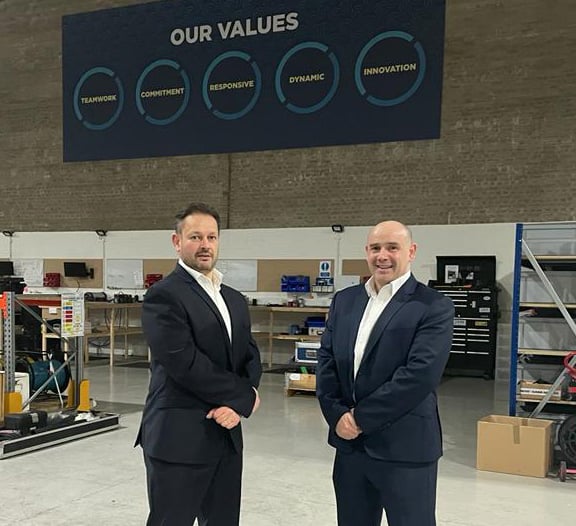 Photo courtesy of STR
Steve had a well-researched list of targets in mind, and we spent numerous sessions walking through the target list, debating the pros and cons of each and fit with our skillsets. However, it was only a short time until STR emerged from the pack as the clear frontrunner. We had previous positive experiences in rental solutions providers with our successful investment in Watkins Hire. Allied with this, Baird Capital has evaluated several niche rental and "equipment as a service" businesses and have a clear view of what drives value in these businesses. Furthermore, STR is global, with a footprint matching that of our own, with facilities in the UK, US and APAC, making it the perfect candidate to benefit from our on-the-ground investment and operating resources.
A fast-growing, global independent subsea rental equipment and services provider
It was in 2021 that we met the founders of the business for the first time via videoconference to learn the STR story. Since 2011, STR has become a leading independent provider of subsea technology and services to the subsea energy market with a strong customer base built on culture, teamwork, commitment and responsiveness, with innovation at the core of its ethos. Headquartered out of Great Yarmouth, England, it was uniquely placed to be one of the pre-eminent providers of rental equipment and services to the burgeoning offshore wind market, and to follow its customers globally from there.
The founders, Elaine Grant and Scott Johnstone, had carefully built the business' reputation for delivery over several years, judiciously re-investing profits year on year to grow the equipment pool and develop proprietary STR technology for the delivery of complex subsea survey projects, spanning the offshore wind, oil & gas, and other offshore industries. They were not proactively looking to sell the business. Yet, they felt that in Steve and Baird Capital, they had found the right partners to transition the company from their ownership sensitively over time and continue to support the exciting growth story. Scott remains the COO of the business today and a key driver of our plans for the company going forward.
A partnership forged
We shook hands on a deal in January 2022, following a courting period and a few months spent in diligence and ensuring our investment thesis checked out. Through this, the foundations for our investment were laid. After the deal, we have seen energy security come hugely to the fore on the back of the Russia-Ukraine conflict, and an already buoyant market appears set for an even stronger future. We see continued investment in offshore wind in each of our core geographies allied to a renewed focus on extending the life of existing O&G assets. This will drive further opportunities for STR to add capabilities and build out its global operations to support its customers, both organically and via M&A.
We are very excited to be a part of the journey and support STR every step of the way, whether it be from London, Chicago or Singapore, above ground or below the sea.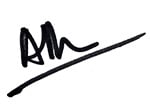 Andy Dyer
Director, Global Private Equity